By: Admin
September 10th, 2009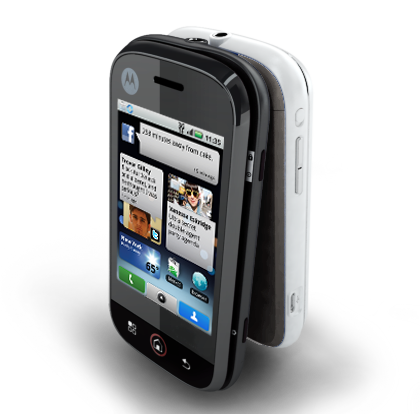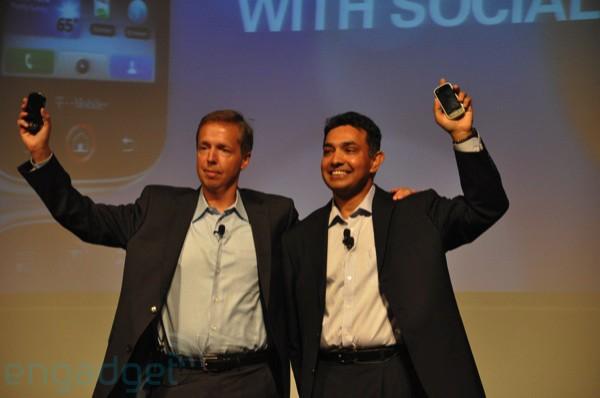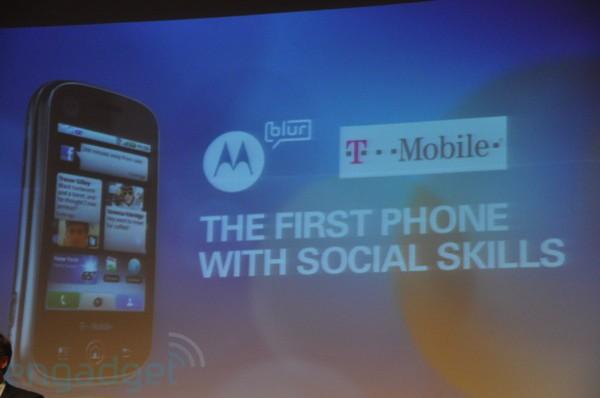 12:50: Motorola Blur announced and explained: Focus on social networking, connectivity, always on connected, contacts, messages, photos, videos, all synced from the phone.
12:55: Motorola Cliq annoucned (pictured above), first phone to have social networking – May overshadow some HTC Devices, definitly big competition and a hot device! 3G, 5MP camera, Wifi, Moto Blur…and much more. Specs here.
13:00: Motorola Cliq will come with tons of Google Software, and will not require the opening or closing of apps.
13:02: Motorola Cliq will be on T-Mobile USA's network on Q4 2009, before the Holidays.
13:04: Motorola Cliq will be called "Motorola Dext" overseas, and will be released on Orange, Telephonica, America Movil, and more wireless carriers around the world.
13:27: T-Mobile Tweets about the CLIQ Promo going up on their page. Click the photo below to check it out!
13:30: People are talking about Broandband, 4G, etc…nothing of interest to any of us regular users. Waiting for the big announcment…
13:50: Links: Motorola CLIQ (Software Specs & Pictures) |  CLIQ on T-Mobile.com |  Hardware and Detailed Specs | Details on MotoBlur Software
13:55: Netbooks are outgrowing Notebooks (Laptops) 2 to 1. 1 in every 5 laptops sold are Netbooks and not Notebooks.
14:39: Big Motorola Announcement coming shortly. CellPhoneSignal posted Specs for the Motorola Morrison weeks ago. Are they right? View Motorola Morrison Specs Here.
14:40: Soon we will share a new device with you… "It is a device with unique Motorola Solutions" "In the coming weeks we will share with you another device that we will see for the Holiday Season" "1/2 of U.S. Internet traffic is on social networking sites."
14:52: T-Mobile: Our network is ready for the increase in Traffic. We will be the first to have MotoBlur. By the end of 2009 we will have over 250 cities with 3G coverage. We invested over $9 million in this network.
15:12: Motorola CLIQ will be free with 2 year contract, $399 without any contract.
15:30: T-Mobile "will be updating [our] 3G network to HSPA 7.2 by the end of this year, then will upgrade the network to HSPA 21 by next year."